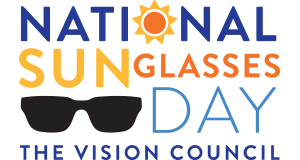 Mark Your Calendar and Post Your #sunglassselfie
National Sunglasses Day is set for June 27th and the summertime sun means you will most definitely need a pair of shades to protect your eyes. But what about your kids' eyes? How often do you see kids playing out in the bright sun without any kind of eye protection?
Most kids are too busy enjoying summer fun to think about how their eyes might be at risk, so take advantage of the kids being out of school and work on a science lesson about the importance of UV protection for their eyes.
Post a pick of your family rocking their shades and use #sunglassselfie and #nationalsunglassesday to be a part of the movement!