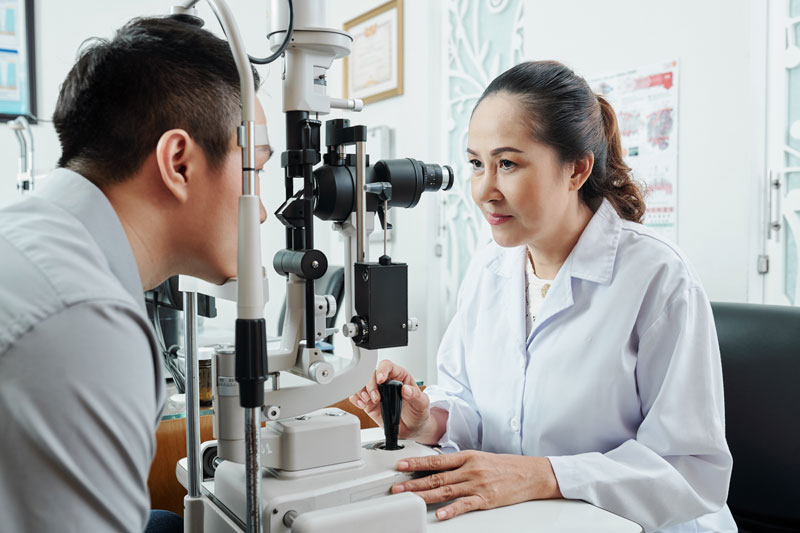 What is the difference between an Ophthalmologist, an Optometrist and an Optician?
An optometrist – an OD – is a health care specialist who assists patients with the health of the eyes and related vision. Optometrists are trained to prescribe and fit lenses to improve vision. They also diagnose and treat various eye diseases.
An ophthalmologist – an MD or DO – has expertise in medical and surgical eye problems and can perform operations on the eyes. 
An optician is a specialized practitioner who designs, fits and dispenses lenses for the correction of a person's vision. Opticians determine the specifications of various ophthalmic solutions – from prescription, to eyeglass frames and lens technology – that will give the necessary and best correction to a person's eyesight.