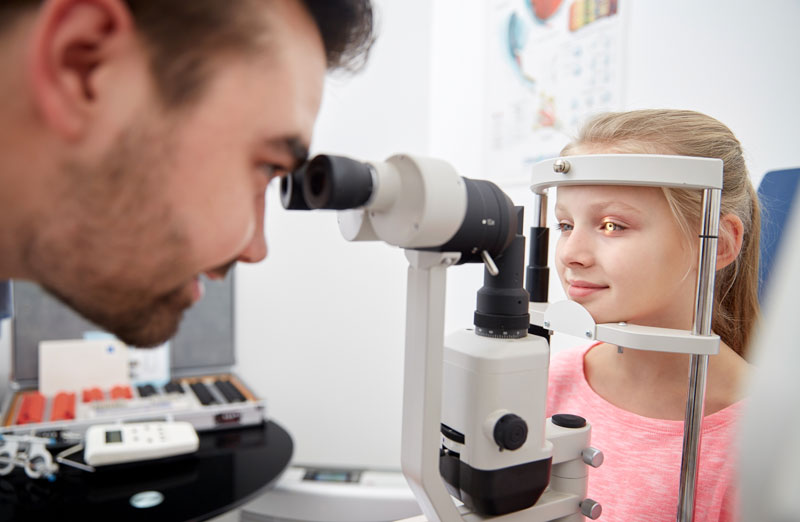 Who Should Get an Eye Exam?
The short answer is...everyone. Regardless of your age or physical health, an annual comprehensive eye exam helps detect any eye problems at their early stages when they are most treatable. In fact, the American Optometric Association recommends a first comprehensive eye exam at age 6-12 months.
Annual eye exams for children can be particularly important. Many times, children do not complain of vision problems simply because they do not know what "normal" vision looks like. This can lead to vision ailments going undetected for longer than necessary. While school vision screenings are valuable, they can still miss hyperopia (far-sightedness) and binocular vision (eyes not teaming together), both of which make it difficult to read up close or at mid-range.
Undetected, vision issues can undermine school performance, self-esteem, and lead to low motivation or misdiagnosis of a learning disability. If your child performs poorly at school or exhibits a reading or learning problem, be sure to schedule an eye examination to rule out an underlying visual cause.
Even after childhood, annual comprehensive eye exams should be a part of everyone's routine. Adolescents through seniors require regular monitoring of their vision. Not only does an exam help identify issues early, but it helps you protect your vision and your overall health for the future.