Glasses
If your eyecare provider has informed you that you need glasses, if your existing prescription has changed, or you just feel like it is time for a change and different look with new glasses, then you are about to embark on the path to buying glasses. Finding glasses can be a fun, personalized experience that is unique to the wearer.
The perfect frames will depend on position of the eyes, the frame's position, and the distance between the pupils. There are also options such as shatterproof lenses, no-glare, or scratch-resistant lenses that help the wearer see their best.Before you make the purchase, evaluate carefully all the options available to you, including where to purchase your glasses, how to buy the right glasses to suit your needs and lifestyle, and the role that vision insurance or medical insurance may play in helping you pay for your new glasses.
Where to buy
Your choices as to where you can purchase prescription or non-prescription glasses include the following: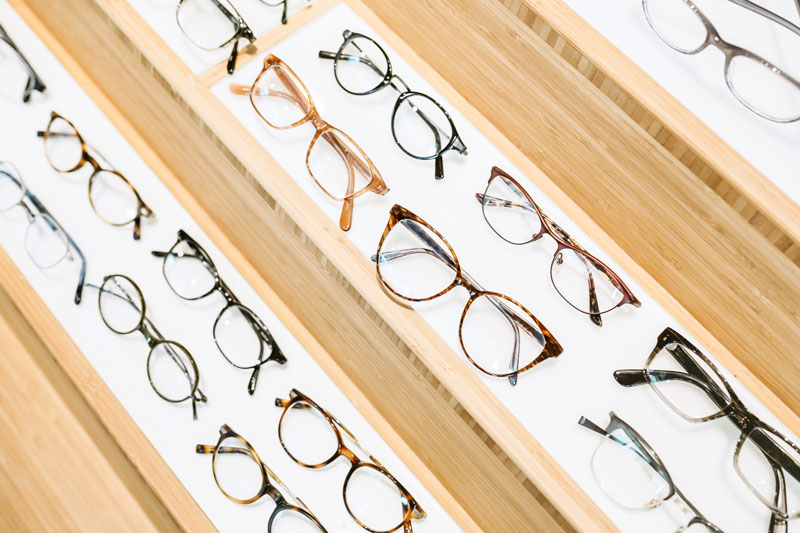 Eyecare Provider's Office & Over the Counter
If your glasses require a prescription, you can purchase the glasses either through your eyecare provider or online, both of which require a valid prescription and oftentimes one that is less than 12 months old. Glasses that require a prescription cannot be purchased over the counter, such as at a drugstore, because they are considered a medical device.
The types of glasses that can be purchased over the counter and without a prescription are reading glasses or "readers," and some computer or gaming glasses. Readers are available in a variety of power choices, from low magnification to higher magnification, depending on your needs, and are usually inexpensive. Readers and computer glasses can also be customized by your eyecare provider.
Many eyecare providers often also have an optical department offering a wide variety of frames and styles to suit every taste and need, as well as popular lens options and treatments that you may need. Purchasing prescription glasses from your eyecare provider can be a quick, convenient option as glasses can be finished in just a few days, or less.
The benefits of buying glasses from your eyecare provider or from a bricks-and-mortar store instead of buying online include:
Trying on the glasses to ensure proper fit, fashion style, and comfort.
Getting adjustments to the glasses by the eyecare provider to ensure everything fits well.
Obtaining proper customer service and get quick and direct answers to your questions.
Receiving a free case provided with the glasses.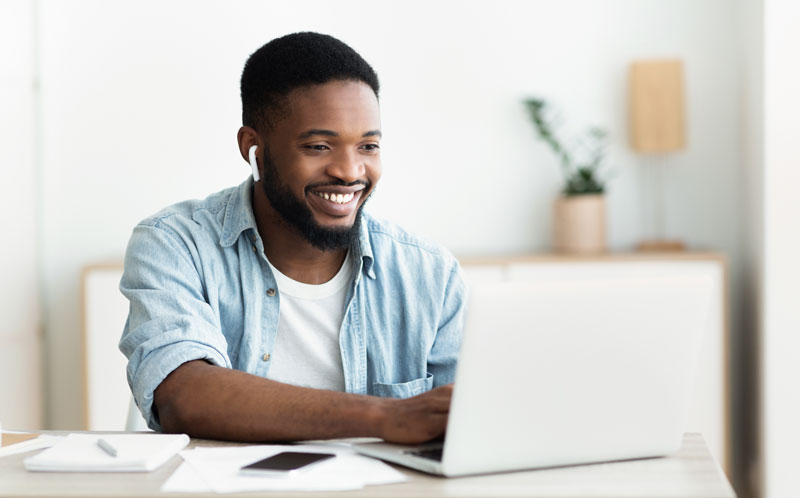 Online
Purchasing glasses online is another option. If you decide to purchase your glasses online, make sure you approach the endeavor with a healthy amount of patience. You need a copy of your prescription from an eyecare provider and then the online retailer verifies that it is up-to-date before manufacturing the glasses.
Your eyecare provider may also supply you with your pupillary distance (PD), or the distance between the centers of your pupils. The PD is helpful when buying glasses online because it ensures that the corrective lenses are placed and centered directly in front of the pupils. Although it is possible to take the measurement yourself, it is not recommended, as a faulty measurement can result in glasses that are not providing ultimate vision correction.
You will also need to know exactly what you want in your pair of glasses because there is no one available to ask for advice, unlike at a bricks-and-mortar glasses retailer. Items to consider include:
Lens material
Treatments such as anti-glare, UV or HEV
Tints or colored lenses
Quality, in terms of the lenses matching your prescription, is usually very good when purchasing glasses online, but if there are any doubts, take the glasses to your eyecare provider and he or she can measure the lenses' power to confirm it matches your prescription.
Another option is to purchase the frames online and then take them to your eyecare provider or retailer and purchase the lenses from them.