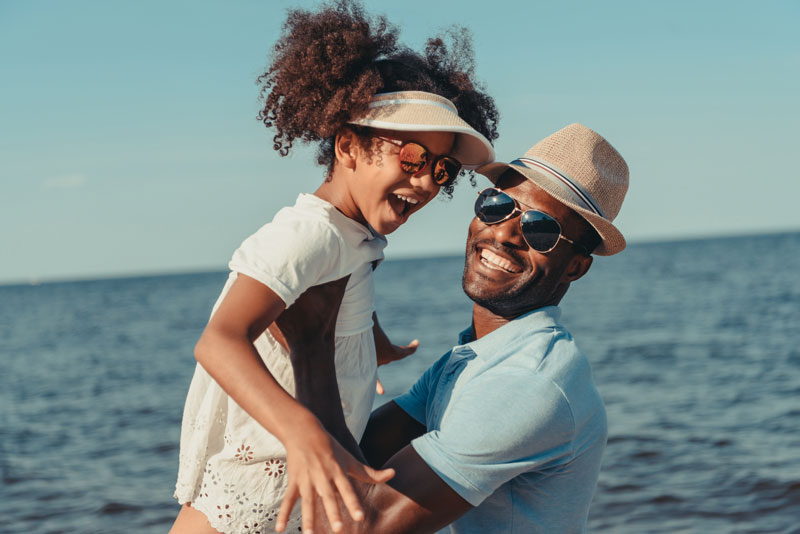 Outdoor
Outdoor Leisure/Beach/Pool: UV protection is a necessity at the beach and pool, where exposure to dangerous rays is higher, even on cloudy days. Designs that incorporate plastic and lightweight metal are sturdy and strong, yet completely comfortable during extended wear. To preserve a natural view, try green- and gray-hued lenses, which transmit colors evenly and reduce glare.
Driving: Sunglasses should be an important part of every driver's routine. In the winter, glare from snow can be extremely distracting, while a sunny summer day can force you to squint. A car's windshield offers little defense against UV light making sun protection even more important when driving.
The most effective lenses for driving are photochromic lenses. The results – highway lines and traffic signals appear clearer, improving your reaction time behind the wheel.