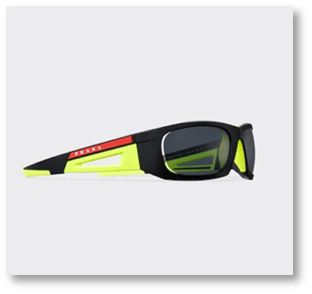 Governors Ball Music Festival, June 9 – 11, 2023
The TLDR: Featuring more than 60 artists across three stages over one long weekend, Governor's Ball is New York City's quintessential music festival. This year's lineup features more than its fair share of pop, hip hop, and rap stars, and has a certifiably young and cool feel.
Our top pick: The attendees of Gov Ball are always amongst festival season's most fashionable, so you should plan to dress to impress. These shades from Prada lean into the sporty, chic look – one of this season's biggest trends – and are a great choice for anyone hoping to make a splash. Additionally, thanks to their polarized lenses, these sunglasses are a practical choice, too.